July 2, 2022 By Martin Barnett, Executive Director, Baking Association of Canada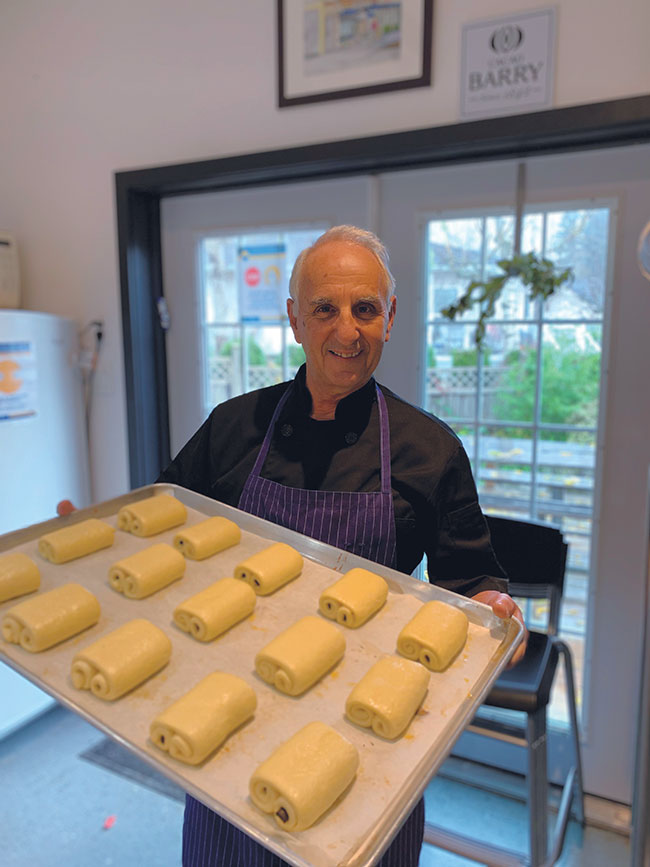 We had a busy May and June which has taken me to Vancouver three times (so far!): Skills Canada, Pizza Summit West and FoodPro22.
It is encouraging and exciting to finally meet people in person for the first time in over two years. We have become very good at Zoom and Teams, but nothing beats a face-to-face conversation with an earnest exchange of ideas and eye contact!
BAC was proud to attend the National Skills Canada Competition in Vancouver in May and at our booth we had many conversations on the training of our Canadian bakers. Not only was this an opportunity to network specifically in education but it was also a chance to cheer on and celebrate our emerging creative students who competed in the Baking and Pastry category. Judging by their beautiful and expertly crafted creations, our industry is going to be in good hands in the future with these skilled bakers at the helm. Read more about it on page 13 and here: https://financialpost.com/globe-newswire/national-champions-in-45-skill-areas-medaled-at-the-2022-skills-canada-national-competition
A week later we were back in Vancouver at Pizza Summit West presented by Canadian Pizza magazine and hosted at Snow Cap Enterprises' well-equipped and beautiful test kitchen in Burnaby. I was honoured to be a judge beside Francisco Migoya, (Modernist Pizza, Modernist Bread, Elements of Dessert) and Francesca Cavallo (Italian Chamber of Commerce). Six hours of intense pizza making by seven contestants and the enviable task of sampling all of them. A report is included in the news section of July issue. 
I am getting to know the crew on BC Ferries by name! I was back sailing to Vancouver last Thursday for FoodPro 22, foodprobc.com, a daylong convention celebrating the best and most innovative food processors in Western Canada. This well-managed event, presented by BC Food and Beverage (bcfb.ca) was an opportunity to listen to the stories of some of the most interesting and successful entrepreneurs in Canadian food processing. 
The keynote speaker was Arlene Dickinson, but it was the personal stories of visionaries – those who had faced adversity, those who had followed their dreams and faced rejection by conventional funders – that were inspiring. These speakers included Ratana Stephens from Nature's Path Foods, Ian Walker from Left Coast Naturals and Peter Van Stolk from SPUD. The event featured a women's panel populated by Jill Van Gyn from Fatso, Jasmine Byrne from Big Mountain Foods and Lori Joyce from Betterwith Ice Cream. The speakers were rounded out by Jake Karls from Mid-Day Squares and Mike Fata from Manitoba Harvest Hemp Foods.
MEMBERSHIPS
An interesting tome has landed on my desk, and I will give a full review in a later issue. If you want to check it out, it's called Breadsong and it's by an inspiring father-daughter duo, Kitty and Al Tait from Watlington, Oxfordshire, U.K. You'll find it on https://www.theguardian.com/food/2022/apr/24/dad-bread-and-me-how-baking-gave-one-teenager-a-new-zest-of-life-kitty-tait-breadsong-orange-bakery.
MEMBERSHIPS
Not a member of the BAC yet, or know someone who would like to join? Sign up here.
Martin Barnett, mbarnett@baking.ca
---
Print this page