Products Products
SDmatic 2 damaged starch analyzer helps bakers and millers control flour quality
August 4, 2023 By Bakers Journal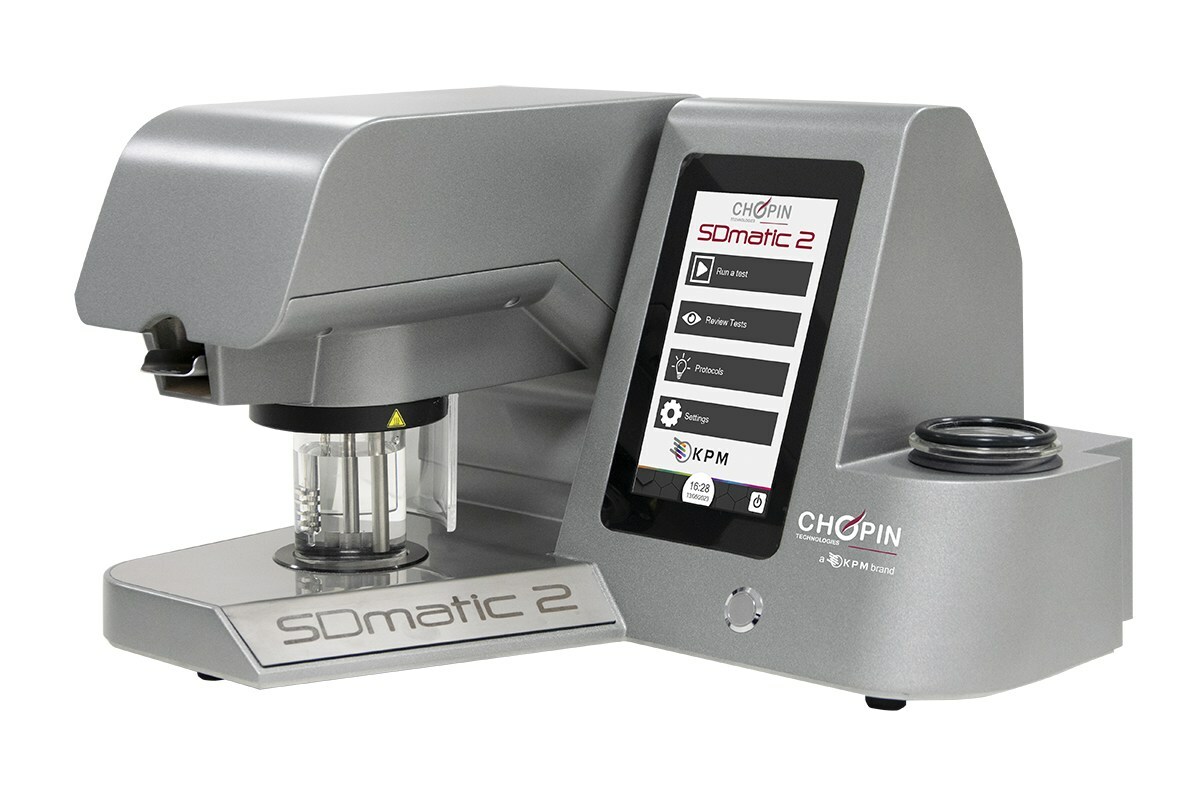 KPM Analytics announces the release of its Chopin SDmatic 2 automated damaged starch analyzer. The SDmatic 2 is officially recognized internationally and meets industry standards for measuring damaged starch.
Features of the second-generation analyzer include ease of use, lower cost of ownership and new analysis possibilities.
The SDmatic 2 features a seven-inch colour touchscreen that makes operation easy for any user. The software guides the user through the test and no specialized training is required to operate the device. The software has a wide range of settings, such as learning mode, choice of units for expressing results, and a countdown timer. There are also new analysis possibilities, such as the ability for users to customize protocols by adjusting the required flour mass, iodine generation time, and measurement time. This flexibility allows users to control testing based on their samples and opens up the possibility to develop protocols for whole wheat or non-wheat flours.
The software also makes it easier to store and export data for analysis. The data from each test is stored on the device and can be referenced at any time or exported via USB. The device can also use the network connection for convenient integration with LIMS and corporate networks. Referencing data is important for identifying trends, viewing differences of flours from different suppliers, or simply monitoring day-to-day operations.
Probe changes can be managed by the end-user, without being dependent on a KPM distributor for a service call. This saves the user both time and cost.
Damaged starch has a direct impact on a flour's functionality. Too much damaged starch makes the dough stick to forming equipment. The SDmatic 2 analyzer helps millers guarantee that they produce flours according to the specifications of their customers, manufacturer KPM Analytics said in a press release. For bakers, it is a cost-effective tool for inspecting incoming flours and for understanding how to adjust production to ensure end-product quality.
---
Print this page