The Final Proof: June 2015
May 27, 2015
By Stephanie Ortenzi
The Season of the Wheat - Love it or hate it, it's awful, it's great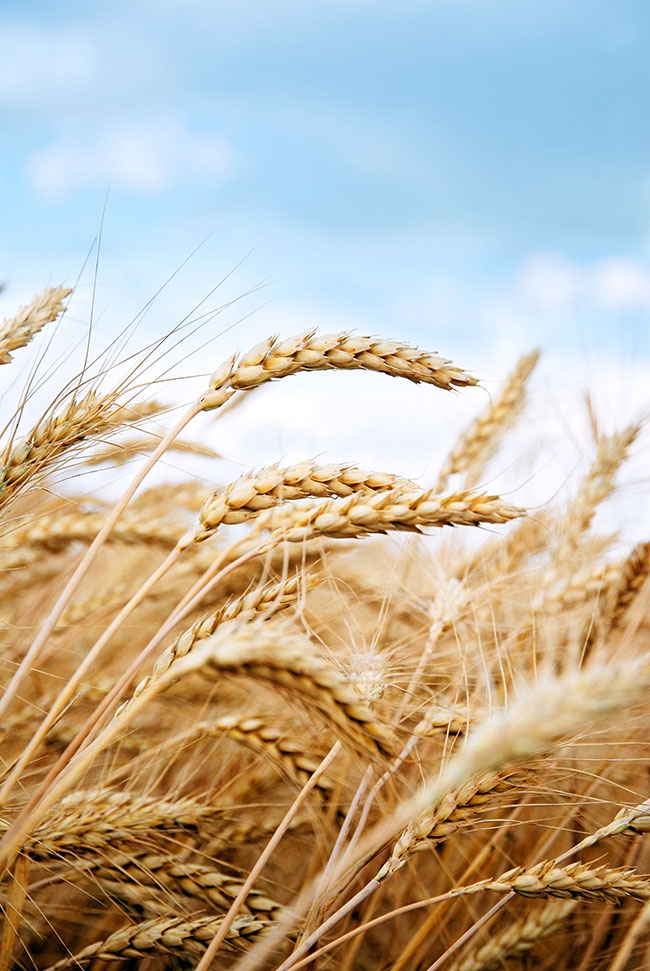 Right off the bat it's important to say that eating gluten-free is the only way to manage celiac disease and its related allergies and sensitivities. Celiacs constitute one per cent of the population. People with gluten sensitivities make up six per cent. "Gluten avoiders," which is what Agriculture Canada calls them, constitute 22 per cent, which means that 29 per cent of Canadians eschew wheat.
With these numbers in mind, it was impossible to ignore a recent flurry of news and current affairs stories about wheat, which constitute, for me, The Season of the Wheat.
It started with an episode of CBC's Marketplace titled "The War on Wheat." Reporter Mark Kelly went after William Davis and his Wheat Belly bestseller – with its outlandish claims, including a promised cure for schizophrenia and cancer. It's astonishing that, even after Kelly lined up the scientists and knocked down Davis's claims, people remain evangelical in their disdain for wheat. The cult of celebrity plays a large role. When Gwyneth Paltrow crows about the specious nutritional benefits of not eating wheat, millions listen.
A week or so later, on March 17, the federal government announced a $1 million investment grant for the Alberta Wheat Commission for research into winter wheat. In case anyone needs a reminder, or you're learning some of it for the first time – like me – winter wheat is planted in the fall instead of the spring. It lies dormant throughout the winter, building itself up underground, emerging in the spring as a crop that can produce 35 per cent more grain than its spring counterpart. Also, Agriculture Canada wants us to know that we can think of winter wheat as an eco-friendly crop, because its spring growth is irrigated by the spring run-off, which in turn helps cut down on soil erosion and nutrient leeching.
Two more wheat research stories emerged on March 23, both from Kansas State University (KSU). The first was the release of findings from a two-year study that can expedite the release of new wheat varieties, which is convenient, given the other news story that day revealing that KSU is working on developing gluten-free wheat.
Chris Miller is the project's lead researcher, but he's also director of research for Engrain, a Kansas company that "makes products to enhance the nutrition and appearance of products made by the milling and cereal industry," a descriptor that sounds like it was plucked verbatim from a press release, conveniently general, vague and self-congratulatory. These corporate pronouncements are constantly trying to obfuscate, and in this case, they don't have to. Engrain is a food science company specializing in wheat. They work on formulations that will mill well, taste good, look good, be nutritionally sound and perform well in high-speed production. It's important work. They can say so.
But here's Miller on why they're doing this research: "If you're producing a crop that is not tolerated well by people, then [developing gluten-free wheat is] the right thing to do."
Ah, maybe. But what about the $973 million Americans spent on gluten-free products last year? That's a tasty motivator for making gluten-free wheat. Engrain wants and needs a piece of that pie. There's no reason it shouldn't go after it. There's no reason they shouldn't say so. Academia should be working with industry.
On the other hand, good can also come from industry doing its own R&D. On April 7, we learned that a Denver company is using mushrooms to remove gluten from wheat. An independent third party audit confirmed that the mushroom strains the company uses can remove 99.9998 per cent of a kernel's gluten, which sounds like they're nearly there, but they're not. After processing, the wheat was found to have 30 parts per million of gluten. The U.S. Food and Drug Administration requires 20 ppm for gluten-free labeling. The company says it can hit that mark with the addition of guar gum, tapioca and sorghum. We'll see.
On April 10, KSU was back in the news to say that it had joined forces with General Mills, which is putting up $400,000 and a couple of research scientists, to develop new wheat varieties. KSU and General Mills go way back together.
Then, on April 15, the Canadian Wheat Board "sold" 51 per cent of itself – the deal closes in the summer and the Competition Bureau hasn't signed off yet – to an American multinational and a Saudi investment fund. No capital exchanged hands, only the promise to invest $250 million into the board's future operations. The sale is highly contentious. "They're handing it over free of charge," protested NDP MP for Winnipeg Centre Pat Martin. "This'll be good for competition," said Gary Stanford, president of Grain Growers of Canada. We'll see. / BJ
---
Stephanie Ortenzi is a food marketing writer and blogs at pistachiowriting.com
---
Print this page