News
Olive oil competition opening in South Africa
July 31, 2018 By Bakers Journal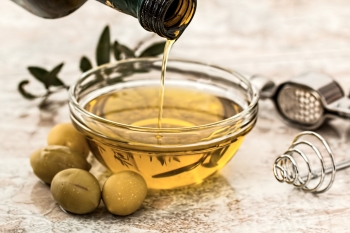 The Stars of Sol d'Oro, the fifth international extra virgin olive oil (EVOO) competition held by Veronafiere, is scheduled between September 16-21 in Cape Town, South Africa.  
The Sol d'Oro Southern Hemisphere 2018 competition will be held in Paarl. The competition, is organized by Veronafiere/Sol&Agrifood and has become a benchmark for producers of high quality extra virgin olive oil and international buyers.
The EVOO entries are all blind taste-tested to assess the samples entered in the competition.
 
Samples are expected from all the major olive-growing countries south of the Equator, where the harvest and production campaign is currently underway. In addition to South Africa, entries are welcome for olive oils produced in Australia, New Zealand, Chile, Argentina, Uruguay, Peru and Brazil.
 
Winners would win a medal in one of the three categories: delicate, medium and intense fruit. Veronafiere also offers a series of tools and initiatives focusing on commercial promotion on international markets for companies and olive oils that win one of those three awards.
Award winning EVOO are presented for tasting at the Olive Oil Bar, as well as being the showcased in a guided tasting dedicated to buyers.
 
The deadline for registration in in the Sol d'Oro Southern Hemisphere Competition and the consignment of samples is 11 September (contest regulations and instructions at https://www.solagrifood.com/en/sol-doro-southern-hemisphere.
---
Print this page