Nice to meet you. My name is Colleen Cross and I'm your new editor. I am no stranger to Bakers Journal, having written feature articles as an associate and served as interim editor. Since 2015 I've been editor of sister magazine Canadian Pizza, which serves independent pizzeria operators and larger chains who have a fair bit in common with bakery operators.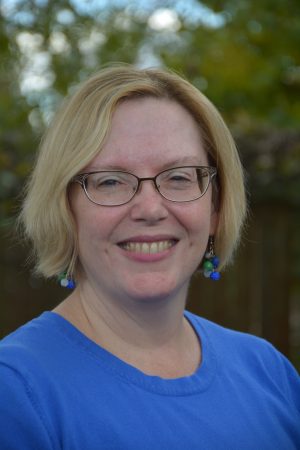 I appreciate the baking industry's strong work ethic, entrepreneurial spirit and creative innovation. Those who make good things and work to feed and please others seem to have a naturally positive outlook. You are always moving forward, trying new ideas, looking for that perfect product – whether traditional or outside the cake box.
This year I was given a meditation card during a yoga class that reads, "Directing my focus to what's thriving creates more of what I want." I stuck it to my fridge to remind me positivity is a choice we make every minute and every day. That's a good message during a season of gratitude. And it can help get you through supply-chain headaches, time-consuming pandemic rules and the all-or-nothing rush of pent-up customer demand.
I am familiar with this industry in another important way: as a dedicated and enthusiastic customer. I have enjoyed many a tea and scone in a bakery café in Canada and abroad. 
Thinking about my favourite bakeries and cafés, I realize they have one thing in common: They've found their unique selling point. They know what makes them different – what's thriving – and they make the most of that specialness. 
Some delightful examples:
A small Scandinavian-themed storefront bakery serving almond-laced pastries and cookies, and wholesome biscuits and bread.
A bustling downtown bakery in a major city where customers self-absorbed and chatty alike eat communally at long, wooden tables (a vacation find so good it required a return visit before leaving the city).
A small café with rustic, serene décor and music that serves dozens of specialty coffees, teas and other beverages, where even the smallest cookie delights with surprising flavour combinations.
A small, extremely busy rural bakery that makes a dozen all-natural, innovative breads available on specific days of the week, where loyal customers order ahead for their favourites based on a clever weekly enewsletter that lists the breads and offers wry (rye) words of wisdom.
A bustling business that's equal parts café and bakery, tempting customers to enjoy lunch and visit the counter again after having a gander at its dazzling patisserie, hearty breads and unique gifts scattered throughout the store.
At Bakers Journal our unique selling point is covering and supporting the baking industry by providing useful information, by delighting you each issue with stories that reflect your work and values, and by helping you anticipate and act on shifts in customer demand. One way we do that is by covering industry events and trade shows. There is nothing quite like getting out among others with similar experiences, business goals and passion for learning. It's a great way to, as in yoga, pause, take a deep breath and clear your mind to let in new ideas and perspectives. 
An event we highly recommend is the Baking Association of Canada's Bakery Showcase, set for April 10-11, 2022, in Toronto. We are the BAC's proud partner in bringing you this activity-packed show. Learn more about it in the preview in this edition, register now, check the website – www.baking.ca – and follow Bakers Journal for updates on exhibitors, news about the speaker program and main stage activities. We can't wait to see you there!
Meanwhile, we wish you a successful holiday season and a happy, healthy 2022! / BJ
---
Print this page