News Business and Operations Education
Bread Sommelier course in Germany for experienced artisan bakers offered in English
March 9, 2023 By Bakers Journal
Weinheim, Germany – Experienced artisan bakers who want to become Certified Bread Sommeliers may take advanced training through Germany's National Bakers Academy offered for the first time in English.
Since launching in 2015, the course has received national awards in Germany as well as the European Innovative Vocational Education and Training Provider Award 2019 presented by the European Commission.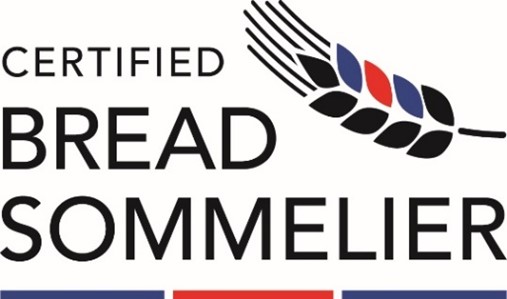 It goes beyond teaching production methods and focuses on training bread ambassadors who know everything about bread. Areas covered include the 22,000-year-old history of bread baking, sensory skills, raw material knowledge, knowledge about the great bread culture of different nations, bread types of the world, bread nutrition, food pairing, communication, media training and other bread-related content.
This course brings together the best and most successful bakers. Only bakery owners, head bakers, instructors in bakery schools, bakers with professional experience or people with comparable qualifications are entitled to teach.
The course to date has 200 successful graduates in German-speaking countries.
The knowledge gained from this course will make you an absolute bread specialist who can also pass on their passion for bread.
This extra-occupational training contains two presence modules in Germany (in September 2023 and September 2024) and online units in between. Specifically:
Kick off module from the Sept. 18 to 22, 2023, at the German National Bakers Academy in Weinheim, Germany. Classes include many exciting topics such as bakery technology skills at the highest level, sensory training an more. The academy is only one hour from Frankfurt International Airport.
A Virtual Classroom where students from different nations come together convenient and progressively.
Live Online Modules: two modules per month, three hours each session (including a break), commencing on Mondays at 1 p.m. New York Time (London 6 p.m., San Francisco 10 a.m.). Expect top-class speakers, including renowned bakers, high-level lecturers and professors from bread culture, sensory science and nutrition, in a live/interactive class. Modules are recorded and can also be attended afterwards.
Written materials and videos are to be worked through independently by each candidate.
Online examinations to ensure learning objectives are met before final exams.
Candidates will learn how to use the innovative Weinheim Bread Language: describe your bread with the same knowledge and status as a wine expert describes their wine!
A project paper as part of the examination, e.g. to develop a new, particularly innovative product. We will advise all candidates individually on the project's choice of topic and design. The paper must be submitted two months before the final module.
Final module from the 2nd to the 10th of September 2024, at the German National Bakers Academy in Weinheim, Germany. This Classes include more exciting topics around the enjoyment of bread and bread culture, plus exams and graduation ceremony for all successful candidates.
Graduates are conferred with and entitled to practice their craft with the title of Certified Bread Sommelier and use the associated Bread Sommelier logo for their own advertising purposes. Graduates will not only gain personal reputation. They will also be accepted into the international community and network of Bread Sommeliers.
Bonus: There will also be six additional online classes with baking recipes and video instructions for typical German products: Sourdough bread with rye, pretzels, traditional Christmas-Stollen, etc.
For more information about the Bread Sommelier course, download this PDF.
---
Print this page