News
Bakery Showcase opens Sunday, May 1
April 29, 2016
---
By
Doug Picklyk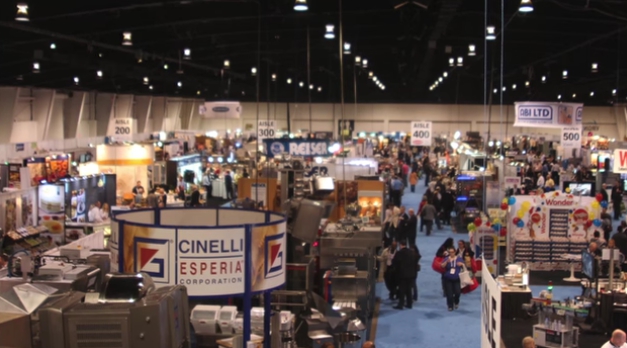 Toronto – Doors open this Sunday, May 1, for Canada's largest baking industry trade show and conference, Bakery Showcase 2016, which runs Sunday through Tuesday, May 3, at the International Centre in Toronto.
"The Bakery Showcase keeps innovating and attracting more people every year," says Paul Hetherington, president and CEO, Baking Association of Canada (BAC) in a release. "There are many new and exciting speakers this year and there will be plenty for people to see and experience."
Bakery Showcase is expected to attract some 5,000 baking industry professionals from retail, wholesale, commercial and in-store bakeries, grocery chains, restaurateurs, bakery/cafe owners, caterers and other foodservice outlets.
The trade show floor, which opens from noon to 5 pm each day, covers almost 100,000 square feet featuring exhibitors from across Canada, the U.S. and abroad showcasing ingredients, equipment, services, technology and baked goods, including fresh, proof and bake, par-baked, freezer-to-oven, and thaw and serve.
This year's conference sessions begin Sunday at 11 am, with a recap of Bake Team Canada's experience at this year's Baking World Cup. Sessions continue both Monday and Tuesday beginning at 9 am offering business boosting advice and state of the industry insights.
To view the complete program visit www.baking.ca.